CNP2012
Computational Nuclear Physics Meeting
Washington D.C.
July 23-24, 2012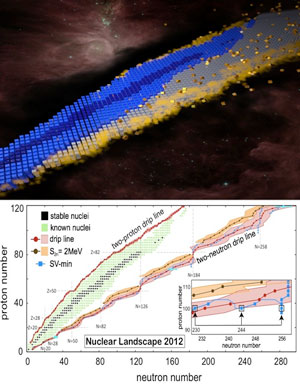 Circular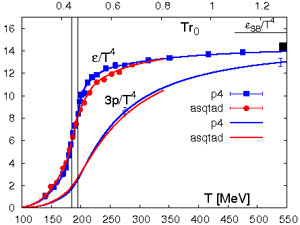 We would like to announce a computational nuclear physics meeting to be held July 23rd and 24th in Washington DC at the headquarters of SURA (Southeastern Universities Research Association). The meeting will encompass hot and cold lattice QCD, nuclear structure and reactions, astrophysics, and other computational areas of nuclear physics. The objectives are to highlight the accomplishments of this community, to identify outstanding opportunities for computational physics to advance our understanding of nuclear physics, and to identify the resources needed to achieve these advances.
The first morning will comprise science overview talks covering the main thrusts in computational nuclear physics. The afternoon will open with a talk summarizing the salient issues identified in the morning, followed by a general discussion which we expect to include representatives of the funding agencies. We will work in break-out sessions on the second morning, concluding with summaries by each break-out group. The goal is a short, three-to-four page position paper that will highlight the significance of our field at this critical juncture.
Recently, a the National Academy of Sciences report "Nuclear Physics: Exploring the Heart of Matter" was made available in pre-publication form -  
http://www.nap.edu/catalog.php?record_id=13438
.
As background to our discussions, we note in particular the recommendation regarding nuclear physics and exascale computing on Page 5:
"NUCLEAR PHYSICS AND EXASCALE COMPUTING"
Enormous advances in computing power are taking place, and computers at the exascale are expected in the near future. This new capability is a game-changing event that will clearly impact many areas of science and engineering and will enable breakthroughs in key areas of nuclear physics. These include providing new understandings of, and predictive capabilities for, nuclear forces, nuclear structure and reaction dynamics, hadronic structure, phase transitions, matter under extreme conditions, stellar evolution and explosions, and accelerator science. It is essential for the future health of nuclear physics that there be a clear strategy for advancing computing capabilities in nuclear physics.
RECOMMENDATION: A plan should be developed within the theoretical community and enabled by the appropriate sponsors that permits forefront computing resources to be deployed for nuclear science researchers and establishes the infrastructure and collaborations needed to take advantage of exascale capabilities as they become available.
Further discussion directly addressing our area is in Chapter 2, pages 55-57.
An NSAC subcommittee has been charged with providing advice on implementing the 2007 NSAC long-range plan in light of budgetary constrains - please see
http://cyclotron.tamu.edu/nsac-subcommittee-2012/
.
We have attempted to rephrase the questions that this subcommittee will be asking into a form appropriate to our field of computational nuclear physics, and have asked the session leaders to address these questions in their presentations.
(1) What major scientific accomplishments and discoveries have occurred in your area of high-performance
computing since the 2007 LRP was drafted?
(2a) What compelling and unique science can be carried out in the program in the next five years assuming support
similar to FY13 that includes cost of living increases?
(2b) What additional impact would flat-flat funding to FY18 have on (2a)?
(3) What is the minimum level of support (cycles, new hardware, etc.) needed to maintain a viable program in
computational nuclear physics?
(4) What workforce (physicists, CS, AM, students) is needed to maintain a viable program?
What will it require to take the community to the exascale era (e.g., training of students and postdocs)?
(5) What science would you expect to pursue in the program in 2020 and beyond?
What is needed to support this?
What science would you expect to pursue without access to major supercomputer centers?
(6) What is role of the science in your research area in the international context?
If the US effort in high-performance computing were seriously curtailed, to what degree would efforts in other
countries fill the gap?
And, to what degree would US scientists be able to advance research in this area by working outside of the
country?
(7) How does high performance computing contribute to the educational mission of training the future workforce in
nuclear physics and associated applied areas?
We look forward to a highly productive meeting.
Adam Burrows, Joe Carlson, Robert Edwards, Witek Nazarewicz, Peter Petreczky, David Richards (
dgr@jlab.org
), Martin Savage.